Residence in the state of KY is not necessary for publication. KY Story prefers Kentucky, Appalachian, or Southern Writers, or stories in these locations for some of the collections, but quality is the final determination. When in doubt, send it in. If the project has a regional preference, it will be clearly stated on the Submittable page.
Please edit and fine tune your text before sending it in a .doc, .docx, or rtf file. Inside each file, provide one sentence describing your submission. You can submit up to five works at a time.
Your bio should be in the body of the email. Bios should be in third person, and begin with your name. Include contact info as the last line in your bio. If you have a relation to Kentucky, Appalachia, or the South, please state it. While some kind of consistency in the bios is preferred, it is understood that contemporary author bios can be very offbeat. If you can, place the offbeat content before the last line of your bio, which should be your contact info. If you omit this info, no one will be able to contact you.
No fees ever, but also no payments.
You will be provided with a free ebook to share with your family and friends. You can also use it for publicity. A printed book will be available for sale on Amazon at a discounted rate (less than $15 in most cases.)
When you send your text, our understanding is that this is for one time publication rights. You can submit stories previously published elsewhere. All rights revert to the author after publication. Rights will also include one time ebook publication, and ebook may be offered publicly for free in a special promotion not lasting more than five days.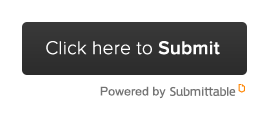 Currently, about 10% of entries are accepted for publication in anthologies.